Globally efficient air freight forwarding services
On the lookout for quality air freight to Taiwan? Then look no further than Barrington Freight, the UK's number one freight forwarder.
Get a free quote today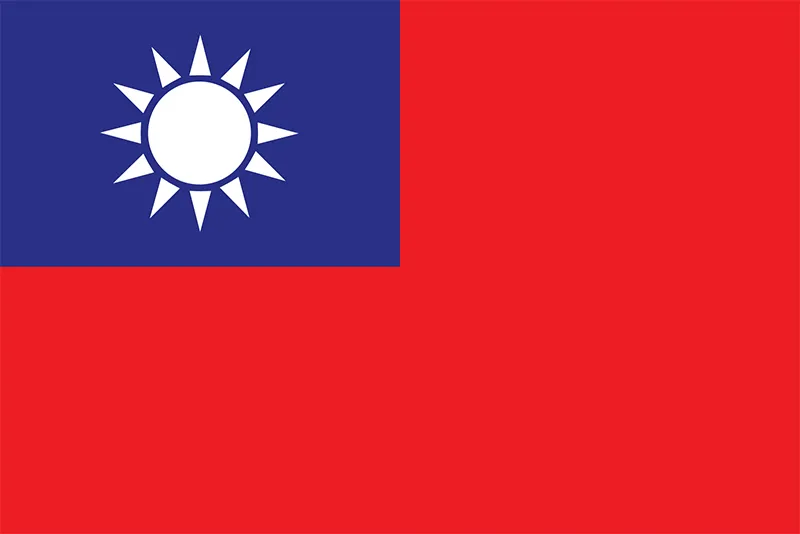 With years of air freight experience under our belt, and plenty of customers on our books too, we know only too well that finding a reputable company to carry out quality air freight services isn't always an easy task. With just one click on Google, you can be faced with an endless list of companies claiming to be the best but finding the perfect one for you, well that's a different story entirely. Thankfully, here at Barrington Freight, we're able to reassure you with not only our high skill level but our professional and knowledgeable approach that's only emphasised by the countless reviews and testimonies we've received over the years, not to mention the number of returning customers who choose to use our time and again. Therefore, if you're on the lookout for air freight services to Taiwan, look no further than Barrington Freight.
With years of air freight services behind us, we've come to the conclusion that clients are looking for not only quality freight forwarding services but affordable air freight also. Airfreight has over time, gained a reputation for being incredibly expensive. Even those who've never used such a service before make this assumption, however, with Barrington Freight, that isn't the case. Airfreight to Taiwan may at first appear more costly, however, once you factor in the steep reduction in things such as insurance costs and travel time, you'll see that actually, it's much more affordable than most realise. Affordability and time aren't the only benefits when it comes to air freight however; it's also a hugely versatile method of sending freight. From time variations such as express air freight to Taiwan, or simply down to the sizing of your shipment (packages vary from shipment to shipment), air freight services with Barrington Freight can quite literally cater to any and all of your needs.
What You Need To Know When Shipping To Taiwan
You may already be aware that Taiwan is quite a modestly-sized island as it is and contains no more than ten or so airports. Of that ten, only around four could actually be considered international with the biggest and most wide-ranging being Taiwan Taoyuan International Airport (TPE), around 50km southwest of Taipei. Although it's the biggest hub in Taiwan, it serves mostly Asian destinations and the American West Coast. This airport is small by international standards however, it's an international airport nonetheless.
Next up we have the fabulous Kaohsiung International Airport in Southern Taiwan (KHH) with fifteen percent of international travel in Taiwan going through Kaohsiung's airport. Kaohsiung International Airport (KHH) is closely followed by Taichung International Airport in Central Taiwan (RMQ). Add to this Taipei Songshan Airport (TSA) and you'll see the selection of international airports available to clients in need of air freight services to Taiwan. As with all air freight services, a certain amount of documentation will need to be filled out but that's an area we'll be only too happy to assist you with. This will be especially so when shipping perishable items.
Why Choose Barrington Freight?
Here at Barrington Freight, we'll always do our utmost to make things as easy as possible for you; to make the process of sending air freight to Taiwan as smooth as can be and one way in which we do that provides our help and support when it comes to mandatory documentation.
We're very aware this can be an area of stress for many when sending air freight to Taiwan however, it needn't be. From certificates of origin to import cargo shipping instructions or the ECSI as it's known, we're able to help you every single step of the way. By having such an understanding of the necessary paperwork, we'll make your life a whole lot easier by ensuring you comply with every area of legislation needed, subsequently aiding in an efficient and smooth air freight process.
One of the reasons we're chosen time and again by our clients is for the simple fact that we offer a professional and knowledgeable service. This is especially the case when it comes to air freight services to Taiwan. Whether you're looking for express air freight to Taiwan or next day air freight to Taiwan, our specialised knowledge of this area allows us to offer the most thorough service. Being such a modestly-sized island does mean that plenty of companies tend to overlook it. Here at Barrington Freight, however, we recognise whole-heartedly the need for air freight services to Taiwan and the knowledge of such an area.
With this in mind, we'd like to offer our air freight services to Taiwan for your next cargo shipment. With a far lesser time in transit than other shipment options, you can save yourself a great deal of money as well as time. There simply isn't any other form of freight forwarding services that could offer as efficient shipping services to Taiwan as air freight, especially when you're looking for next day air freight, making our freight forwarding services for those on the lookout for shipment of perishable or other time-sensitive cargo.
Get a free quote today
Our Air Freight Services To Taiwan
What are you waiting for? Contact Barrington Freight today for more information on our air freight services to Taiwan. We'll not only offer you super affordable prices, but we'll make the whole process as easy as possible for you, from the minute you call to the minute your cargo is delivered.
Where is Taiwan located?
We're friendly, easy to work with, honest and we don't charge the earth.
If you're interested in any of our freight delivery services, feel free to use our online quote form today for a quick but completely free delivery quote. Alternatively, if you have any further questions feel free to take a look around our site, or get in touch today for more information.
The guys at Barrington are brilliant! I've used them for my shipments for around 12 years now and they never let you down. Always happy to help with anything!
Barrington Freight are extremely helpful and professional, promptly answering any questions or queries. Communication from them has been great and they have taken the difficulty out of importing freight.
Scott Glazebrook
2023-11-01
Our business is the supply of high end luxury furniture and as such we rely on Barrington Freight to provide a 5* delivery service which they have done time and time again. Reliable, friendly and efficient sums up this great approachable freight forwarding business.
Krishan Dhillon
2023-11-01
10/10, dealt with everything start to finish. Customer service was friendly and helpful
Sharmane Barrett
2023-10-20
We had a last minute request and Lee was fantastic in helping us to arrange transportation and facilitate delivery from Europe, very quickly with no hiccups. I would highly recommend.
Simon Edgecombe
2023-10-16
HAVING USED MANY SHIPPERS TO IMPORT OUR GOODS FROM THE USA (NONE OUTSTANDING) I DECIDED THIS TIME TO HAVE A SEARCH AROUND TO SEE IF I COULD FIND A BETTER OPTION. I FOUND BARRINGTON FREIGHT AFTER EMAILING MANY OTHERS, SOME OF THEM (UPS,DHL,FEDEX) SIMPLY TOOK SO LONG TO CONTACT ME, THAT IT BECAME STUPID, SIMON AT BARRINGTON CAME BACK TO ME VIRTUALLY STRAIGHT AWAY WITH A VERY GOOD PRICE, ALSO GOOD SHIPPING TIMES. NOW A SERVICE IS ONLY AS GOOD AS THE RESULTS, AND THEY WERE AS GOOD AS THEIR WORD. HAPPY TO HAVE FOUND THEM AND SIMON AT BARRINGTON FREIGHT WILL BE THE FIRST PERSON WE GO TO NEXT TIME, WELL DONE!!
Brilliant EXW freight forwarding services from China to the UK. Professionally done, readily available for support, and our shipments were trackable. There were last minute issues on regards to customs clearance and redirecting of goods that we take responsibility for, but with their quick action, we were able to swiftly solve it all in much less than 24hrs. Fantastic experience working with Simon and his team, will continue to engage them for the foreseeable future. Thanks again Simon and the BF team!
Barrington Freight was brilliant from start to finish. We had a very good shipping experience with them.
What a superb company especially Simon Poole the agent who handled all my inquiries even worked over weekend to clear and arrange for my items to be removed from airline shed to save us storage charges Then when there were a little issue with the airline loosening items he dealt with it very quickly. We will only use him for our import Clearence's now
I highly recommend Barrington freight. Simon could not do enough for me and as a first time user of freight services I was anxious. Simon guided me smoothly through the whole process from start to finish. I am beyond pleased with the service I was given.